Brief
Generally used to monitor rolling stock's acceleration profile or engine's vibrations, Aloha can be equipped with an external accelerometer extension.
Sensor's specifications
Inside the extension resides the sensor itself, along with other components to be compatible with different digital interfaces of Aloha. The sensor is Analog Device's ADXL355: a low-noise, low-power, 3 axes accelerometer with a +/- 8g full-scale.
Electrical wiring
Electrical pinout
The extension is provided with a 4-pole circular connector. The pinout, as seen facing the cable leads, is as follows: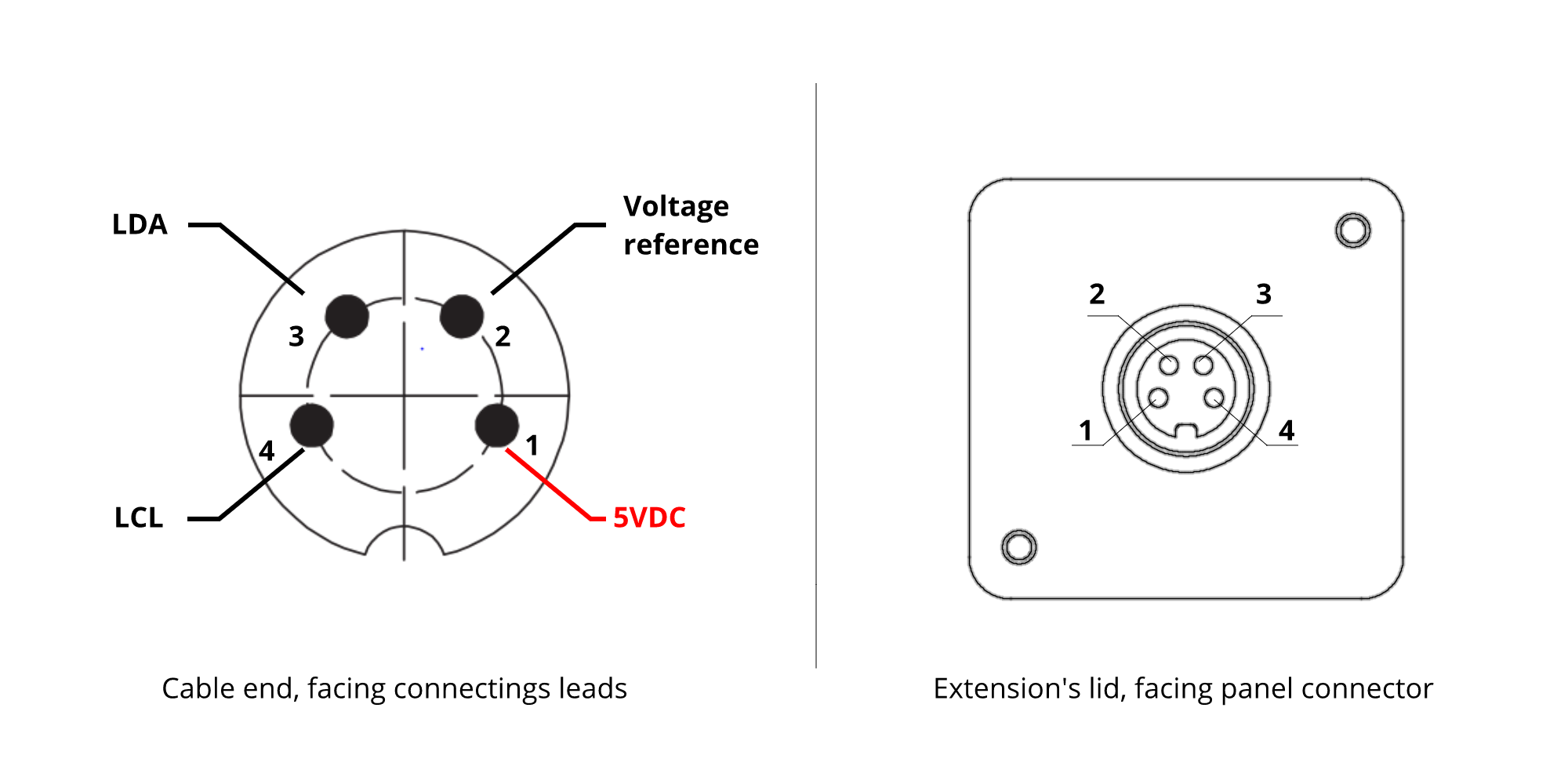 Power supply
The extension is intended to be used with the 5VDC supply provided by Aloha, be it from its upper front connector or from one of the back IDC connectors: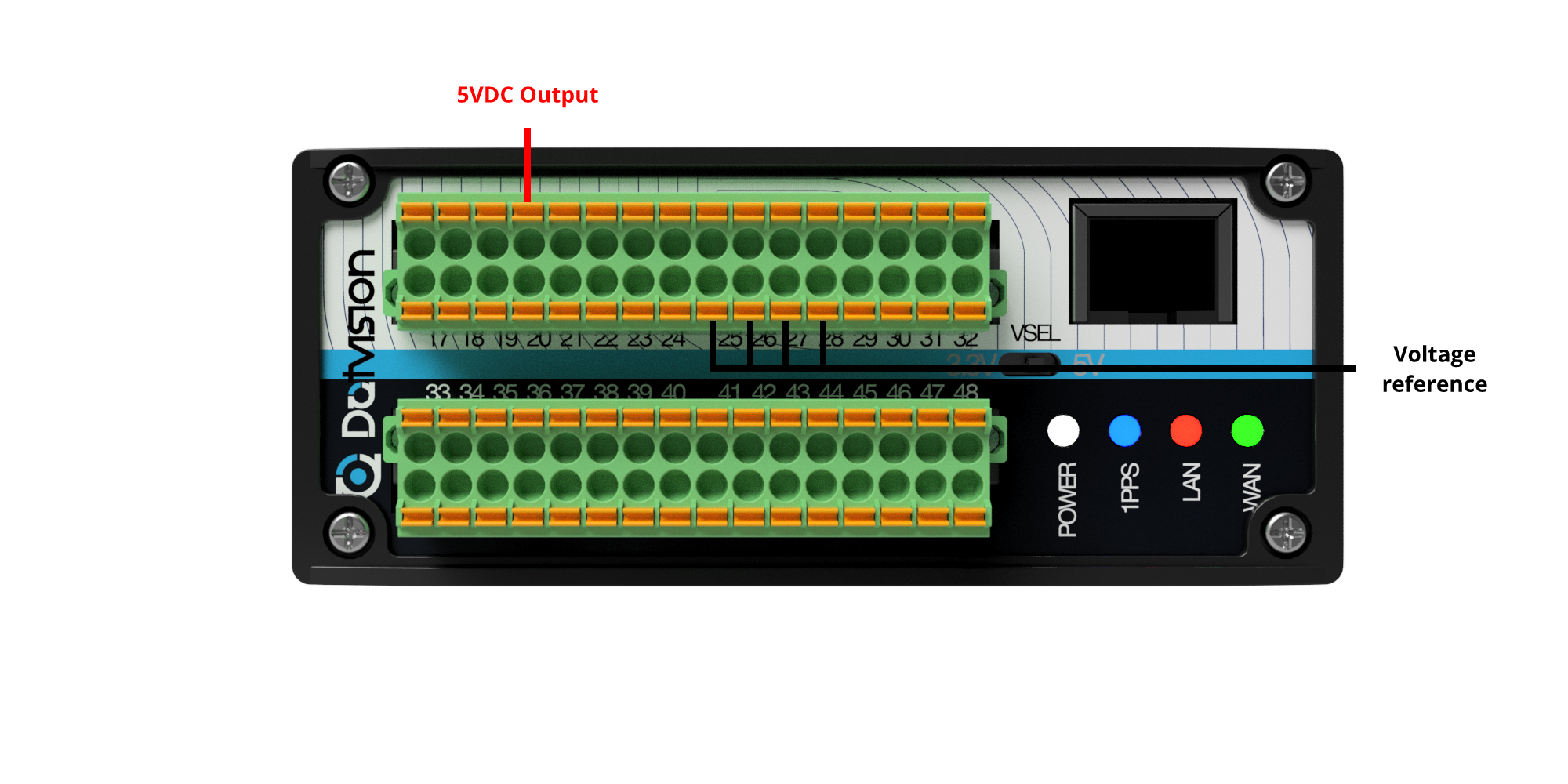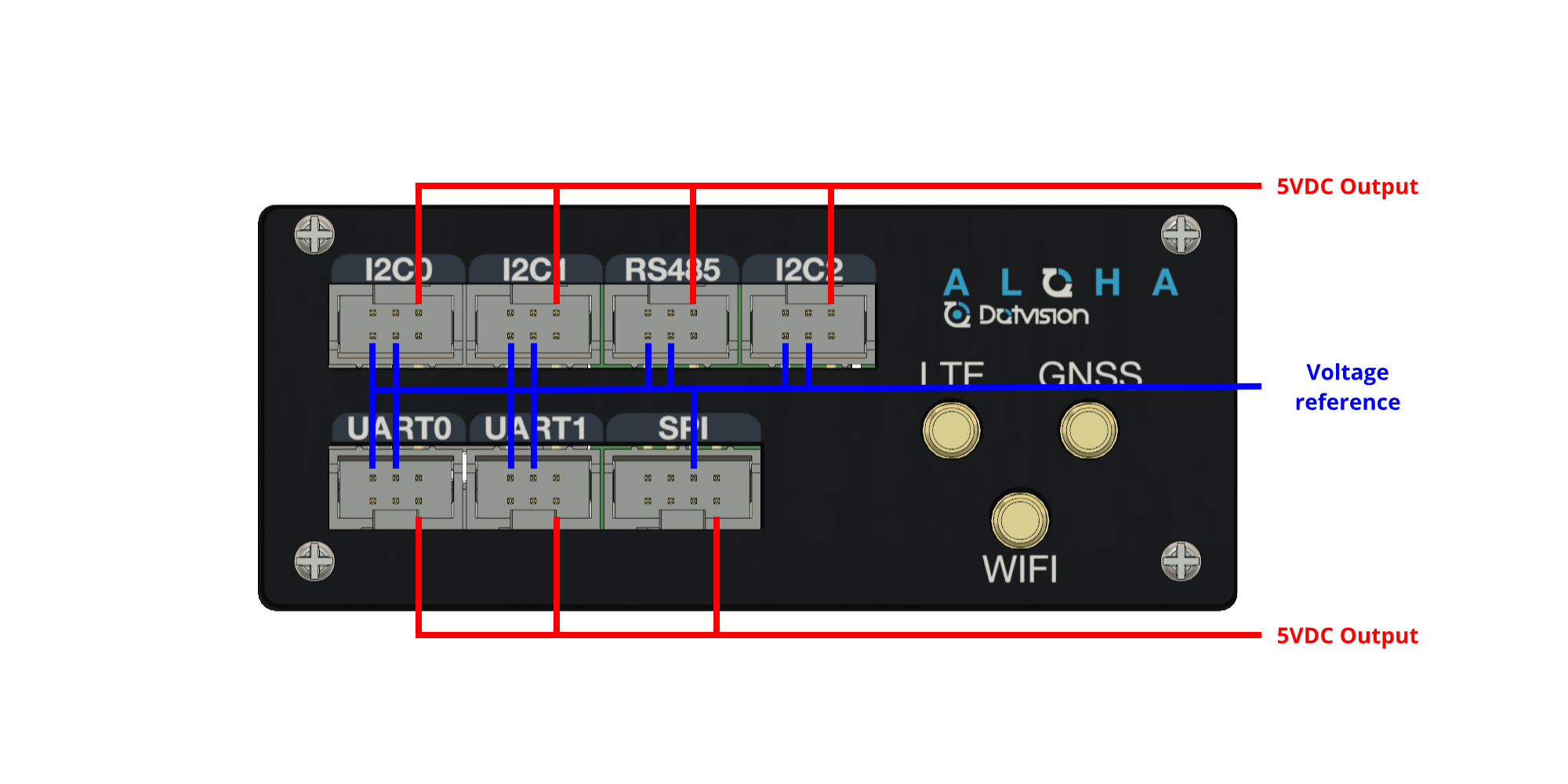 The extension can also be powered from an external 5VDC power supply with the same voltage reference as Aloha. It must be able to deliver a minimum of 5mA.
Communication
The accelerometer extension can be connected to Aloha through the BUF_I2C digital interface.
The buffered I2C interface embeds a line driver extending the cable range to a few meters. The two I2C signals are called LDA and LCL, respectively for the data line and the clock line.
Furthermore, the user can choose between a 3V3 or 5V voltage levels for the data and clock lines through the exposed VSEL switch on Aloha's front panel and inner switch of the accelerometer extension. By default, the voltage is set to 5V in the extension: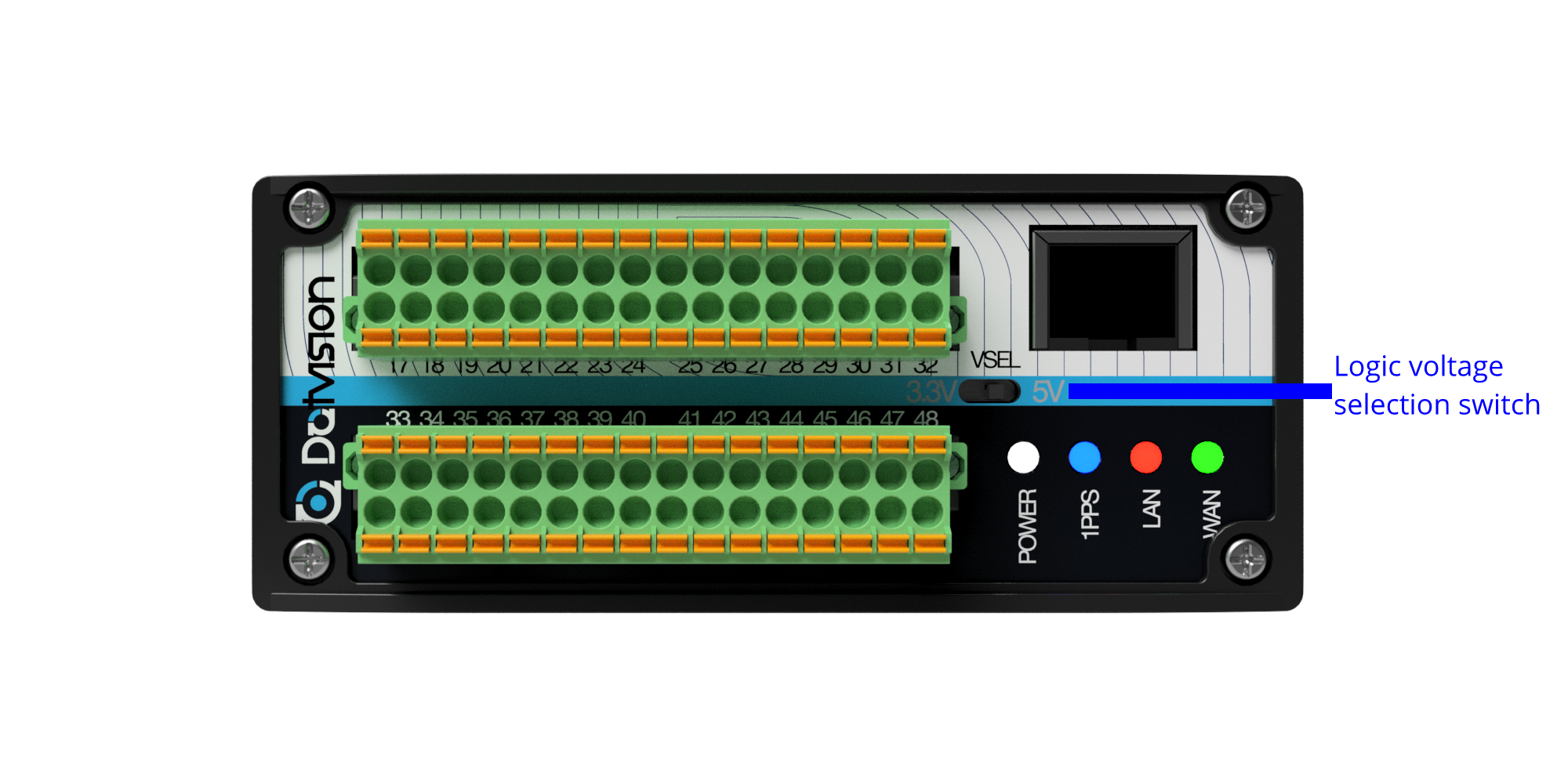 N.B.: The voltage level switches must be set in the same configuration (5V with 5V or 3V3 with 3V3). Otherwise, damage can be delt to the extension's inner power supply.
N.B.: Because of the line driver, the BUF_I2C bus cannot be used with standard I2C busses.
Mechanical specifications
The accelerometer extension is packaged in an 80.4L x 50.4W x 35H mm IP65 ABS enclosure with two wall mounting flanges and an IP65 4-pole female circular connector on the top lid. A 5-meter twisted pairs shielded cable with an IP65 4-pole male circular connector is also provided.
Software activation
To enable the extension and output data, it is necessary to configure at least the drivers and automation configuration files. See the related articles in the help center.