Four indicators (light emitting diodes) are exposed on the front of Aloha 2.0: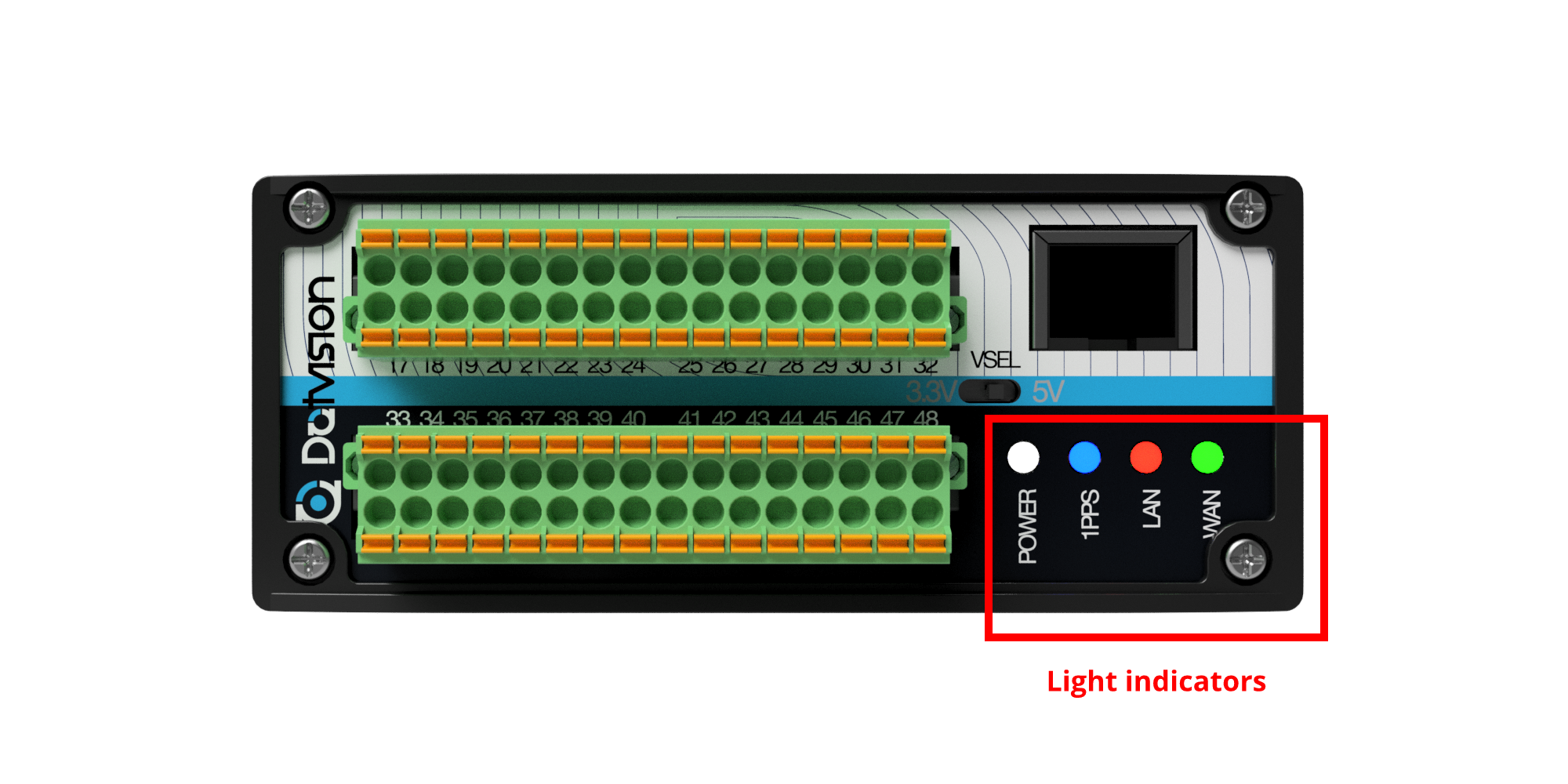 N.B.: indicators' colors on the illustration are not representative of actual colors.
Each indicator has a different behavior:
POWER blinks every second with a 10% duty cycle, once the initialization phase was completed, to indicate Aloha is running;
1PPS toggles every second in synchronization with the time pulse signal received by the GNSS module. It keeps a steady on or off state otherwise. The POWER indicator is also synchronized with the time pulse signal if a valid time was received by the GNSS module;
LAN is on while a local network connectivity is active (Ethernet port, WiFi Access Point or WiFi Station);
WAN blinks with a 50% duty cycle while a cellular network connectivity (2G or 3G or 4G) is active.